THE ARCHIBALD PROJECT
PRODUCES STORIES

THAT INCREASE THE NUMBER OF PEOPLE CARING FOR ORPHANED AND VULNERABLE CHILDREN AND

HELP THEM THRIVE IN THEIR EFFORTS.
Stories that
Create Family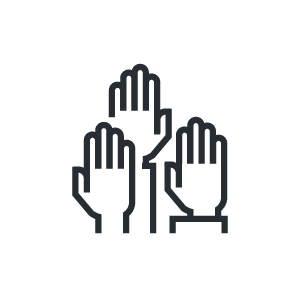 There are millions of orphaned and vulnerable children in this world, but getting involved is overwhelming and scary while staying involved requires help.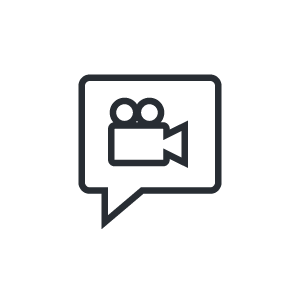 Our stories and resources provide you with the encouragement, answers, and support you need to get involved and thrive in this important work.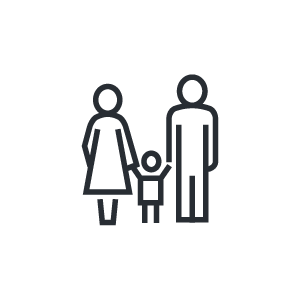 As more people get involved and stay involved, vulnerable children all over the world will have family.
"We adopted our son because of
The Archibald Project's
inspiring storytelling"
"I live in Sweden and I have been following you for a couple of years now and a few months ago my husband and I decided to
start the process of becoming foster parents.
I really feel God has used your account to do a lot of work in me to get ready for this new chapter! Thank you!"
"
The Archibald Project
has inspired me, my sister, and two of the CPS workers I work alongside to become
foster/adoptive parents.
Also maybe an unexpected consequence was a few years ago when I started following you I began this journey of learning more about racism, my own privilege, and the black community.
The Archibald Project
has truly made me a better police officer…"
"I have been listening to Around the World with
The Archibald Project
for the past few years. It has been one of the most influential podcasts in my life because of the education I have received about the orphan crisis and how to better support vulnerable families. I have been challenged in my thinking about orphan care and about birth families. It has made me even more passionate about caring for the vulnerable in my community. In the future, I plan to become a foster/adoptive parent, but in this season of singleness, I want to use my voice.
The Archibald
project has caused me to
seek out more opportunities to invest in the vulnerable in my community
, including becoming involved in YoungLives."
"Thank you! For years I've been following your Instagram while we navigated our journey to grow our family. We officially
adopted our daughter two weeks ago and will begin training for foster care this summer.
The stories you shared opened our hearts and inspired us to take a
leap of faith into foster care.
"
"The Lord used
TAP
in a life changing way by redirecting us in pursuing adoption in a much more
ethical way
and we are so excited to be moving forward with the right advocates."
"We got a call asking if we would foster a 6 month old boy. We aren't licensed, already have a 6 month old girl, live in a studio apartment…countless reasons to "justify" saying no. But because of the education
The Archibald Project
does around foster care and ethical adoption, we said yes. We are now fostering that 6 month old boy, working toward
reunification with his family
, and if not, adoption…"
"After seeing one of
The Archibald Project's
stories we
found our son
! We adopted a 5 year old who is chronically ill because of being inspired by
The Archibald Project
!"
"I have thought about becoming a CASA for the past year. Your information confirmed my desire! I just
signed up to be a CASA
!"
"We are in the process of becoming foster parents and some of your podcasts have helped
ease my fears of bringing an older child or teenager
into our home. We have a 1.5 year old."
"I found your podcast about a year ago when we started looking into starting our adoption process. We're now 8 months into the process, and this last month especially has been really challenging in it, and you and Whitney and the guests you have on have been such an
inspiration and comfort through this process
, and it has given me so many ideas on how we can
keep supporting families and orphans
even after we hopefully bring a baby home."
In the fall of 2011, Nick and I felt led to document the adoption of a Bulgarian boy named Archie who has Down Syndrome. We made the trip to Bulgaria, and upon returning, posted the photos and story of the adoption on social media. A few weeks later, we received an email from a woman we had never met saying that she and her husband had seen the adoption story, were deeply moved, and were now adopting a child with a chronic illness because of Archie's story. This woman further shared that had they not seen the photos of Archie's adoption, they would have never found their child.
In that moment we realized that sharing stories like Archie's had the potential to make an impact in the lives of orphaned and vulnerable children all over the world. So in 2012, we formed a non-profit centered around storytelling, naming it after Archie, whose adoption story started it all.
Since this adoption in 2011, The Archibald Project has grown into the leading Orphan Care Advocacy Organization and continues to help people all over the world get involved in caring for orphaned and vulnerable children. 
TAKE PART IN THE MOVEMENT